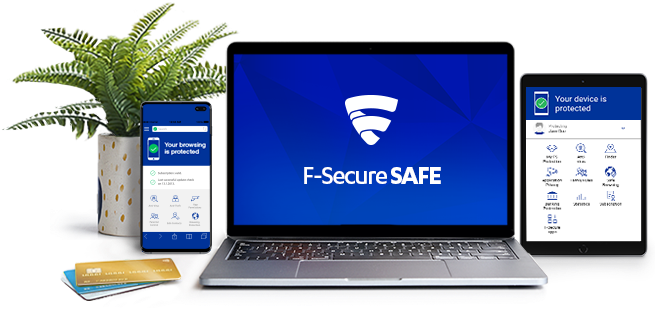 AWARD-WINNING
INTERNET SECURITY
30-day money-back guarantee
Award-winning internet security
F‑Secure SAFE  is an award-winning Internet security suite for all devices. SAFE won the AV-TEST Award for Best Protection in 2020. SAFE protects you from viruses, Trojans, and ransomware and ensures online shopping and banking.
"The machine runs much faster when I switched to F‑Secure"
– F‑Secure SAFE NPS survey, January 2021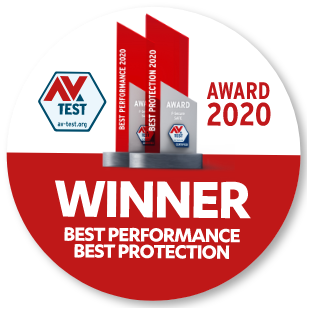 F‑Secure SAFE
The best protection for PC, Mac, Android, and iOS
Antivirus
Real-time protection against viruses, trojans, ransomware, and spyware
Banking protection
Automatic security measures secure your online banking and payments.
Browsing protection 
Prevents you from accidentally connecting to harmful websites.
Parental control
Keep your children safe from harmful content and moderate their screen time.
How SAFE keep you safe
SAFE protects your online life. Manage your subscription and add protection to your PC, Mac, Android, and iOS devices easily through your My F‑Secure account.
Stops viruses and malware
Optimized for streaming and gaming
Advanced parental controls
Windows 7 (SP1), Windows 8.1, Windows 10, macOS 10.14 (Mojave) or later, iOS 13 or later, Android 6.0 or later. ARM-based tablets are not supported.
čeština, dansk, Deutsch, eesti, English, español, español latino­americano, français, français canadien, italiano, lietuvių, magyar, Neder­lands, norsk, polski, português, português brasileiro, română, slovenščina, suomi, svenska, tiếng Việt, Türkçe, български, ελληνικά, русский, 日本語, 简体中文, 繁體中文 (香港), 繁體中文 (台灣)