Earn money everywhere you are with Softkeycenter's affiliate marketing program.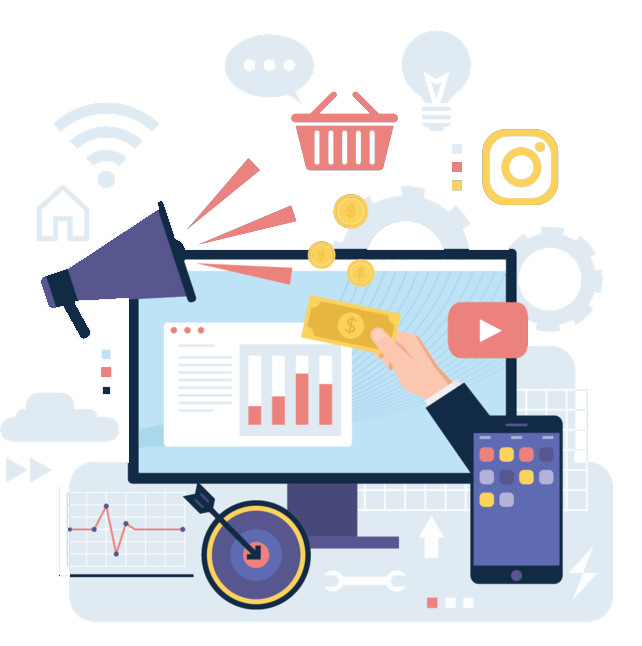 Softkeycenter's affiliate marketing program
Welcome to Softkeycenter affiliate marketing programs. This program helps you to earn money. With products available on softkeycenter, associates use easy link-building tools or using email invitation to direct their audience to their recommendations and earn from purchases.
The benefits of being our Affiliate Marketer
 Our affiliate marketing program doesn't require an initial set up and offers you the ability to earn extra income where you could see continuous returns as consumers click on your link and purchase the product.

 All you need is to sign up and then start promoting via sending emails or use built links on your social media..

 As an affiliate you will only get paid a commission once a sale has been made, which means the more you drive conversion the more you'll earn. 

When your audience clicks on your link and purchases a product, coins will be added to your account. The number of coins for products is different from each other.
All members of the website that have signed up from your invitation link are your subset and any purchasing of them will be added coin to your account. This process will be for a lifetime.
You collect coins when your audience clicks on your link and purchases the product.  Each coin that you get is equal to 10 euro cent.
There is no limitation to spend your coins on our website and you can spend it on your purchasing from softkeycenter shop.
Once you have reached the minimum score ( 50 euro), you can receive your money by applying to our support team.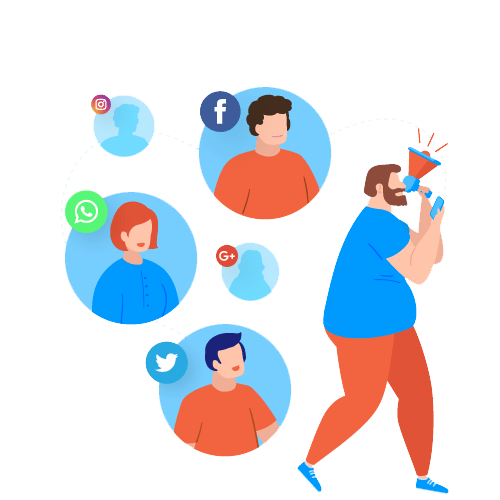 Sign Up for free and share a custom link on your social media or send emails to your audience.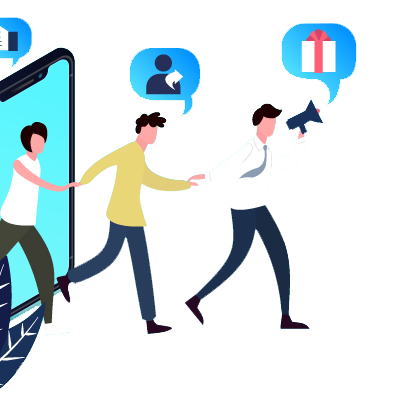 Any your audience sign up to our website with your invitation link will be one of your subsets permanently.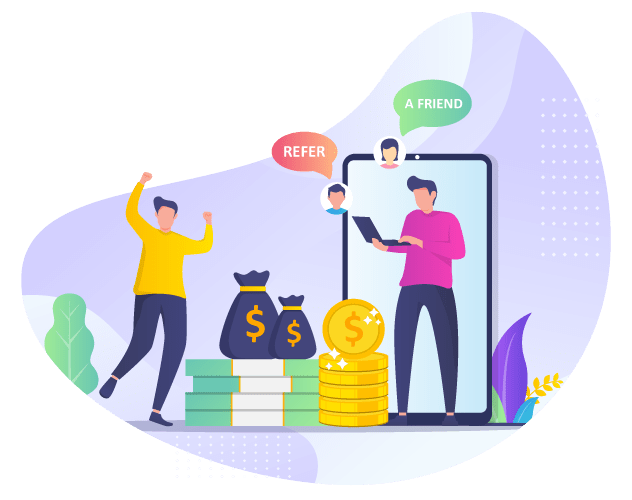 Any purchase of your subset people will be added coin to your account. Spend your coins on our website or apply to get the amount.
Terms and condition
In this program, each person can only be a subset of one person.
Users who are already members of the site cannot be invited as your subset.
You can invite unlimited users.
Your audience may have a subset, in which case you will only receive your audience profits. And you will not benefit from the sale of the subset of that audience.
Your invitation link is exclusive and unique, so share it confidently.
Your audience will be added to your list by clicking on your link and registering on the site, and after that, you will share in their purchase profit.
Your score is calculated based on coins. Each coin is equal to 10 euro cent. Depending on the price of the products, the amount of coins received will change.
The minimum score for receive money is equal to 50 euro.
Softkeycenter's affiliate marketing program tutorial
Go to your softkeycenter account. Sign up if you don't register.
Click on Affiliate Marketing.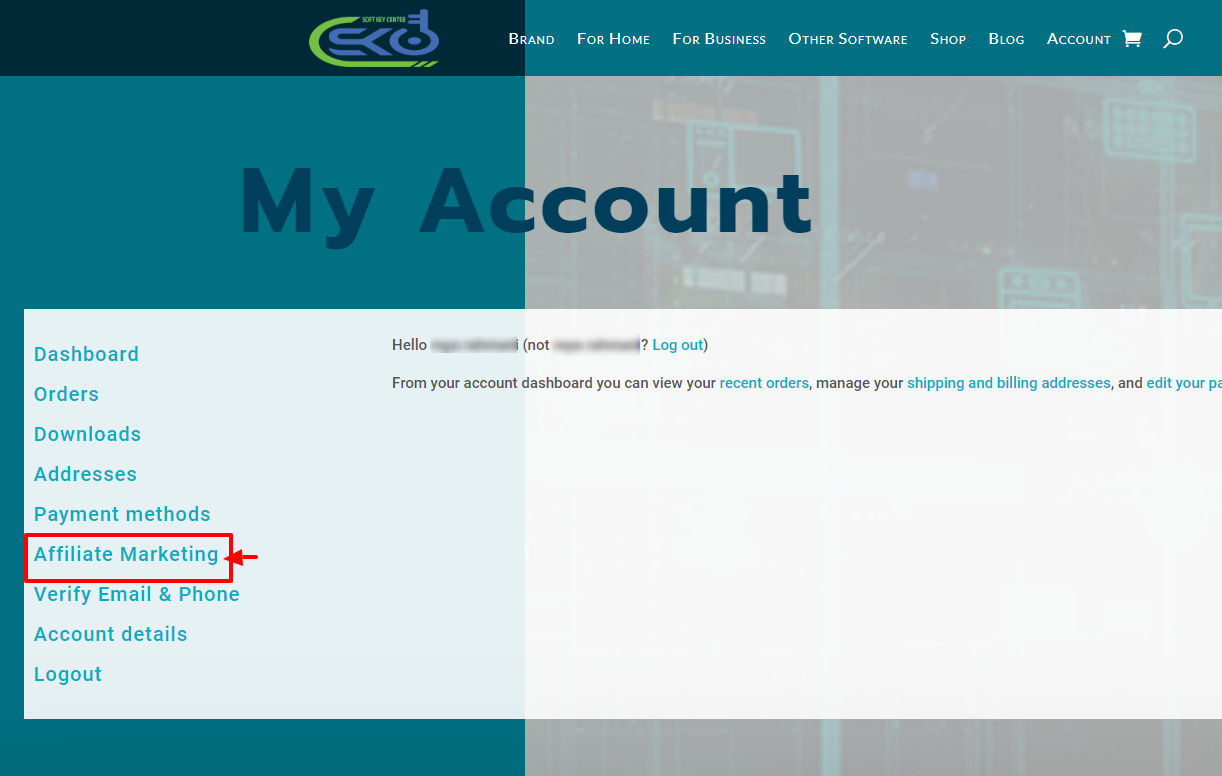 3. Affiliate Marketing screen will appear. And you can see your score and use different sections of it.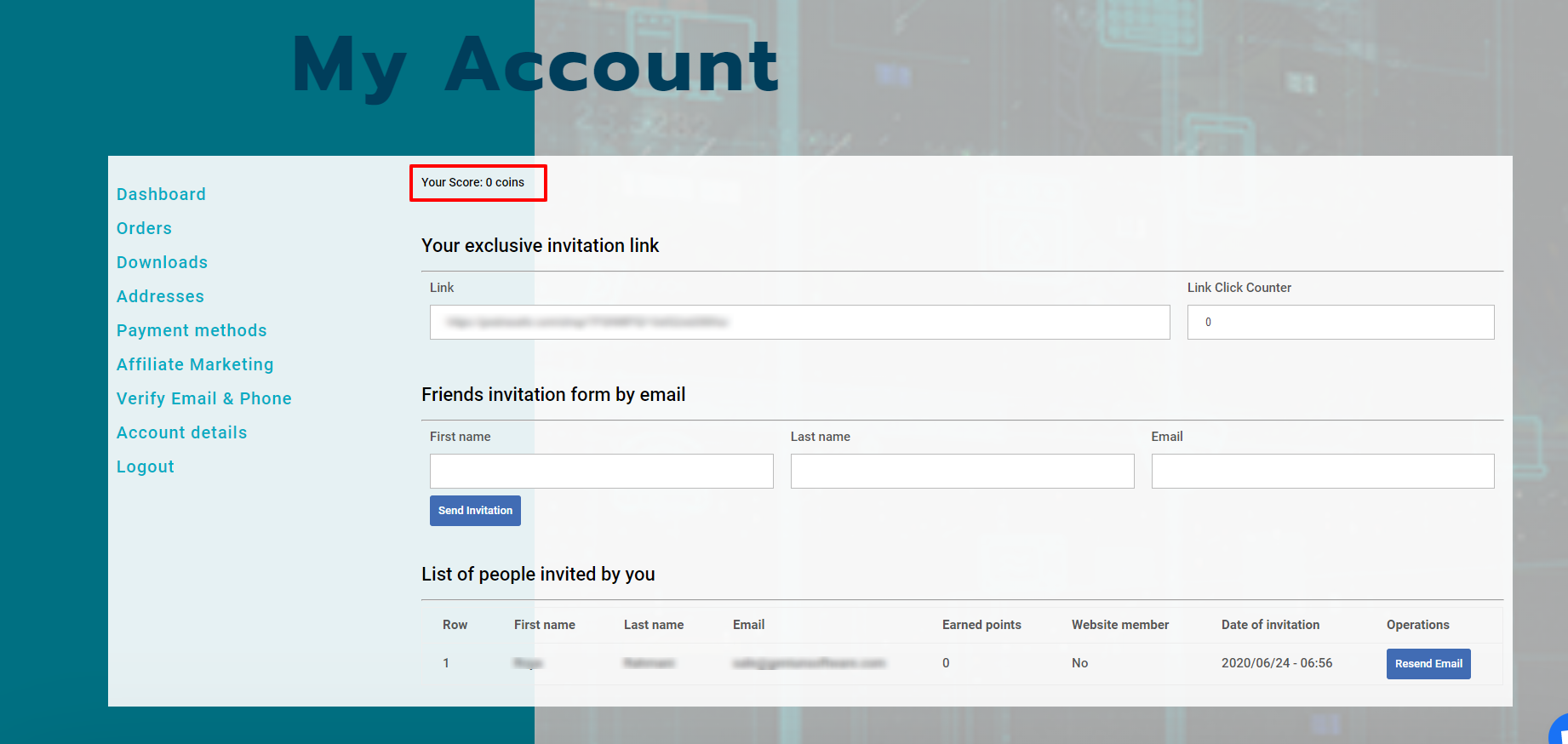 A. After you click on Request for exclusive marketing link button you will receive the unique link that can share it on your social media with your friends and family and ask them to buy from our online shop.
B. If you want to send the pre-made email to your family and friends to invite them to our website just enter their name and email address then click on Send invitation button.
C. In this section of the affiliate marketing program, you can see the details of people who have been invited by you.