Installing Avira Internet Security Suite on Windows PC
Check your mailbox and open the email that you just received from Avira. Click on the Accept and Install button to start downloading.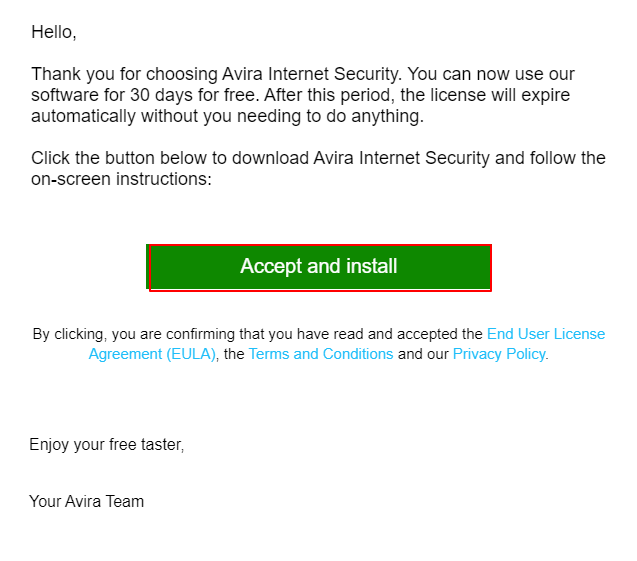 Your product has been installed successfully.
How to Activate Avira Internet Security Suite
1. First, log in to my Avira account. You have two ways for this.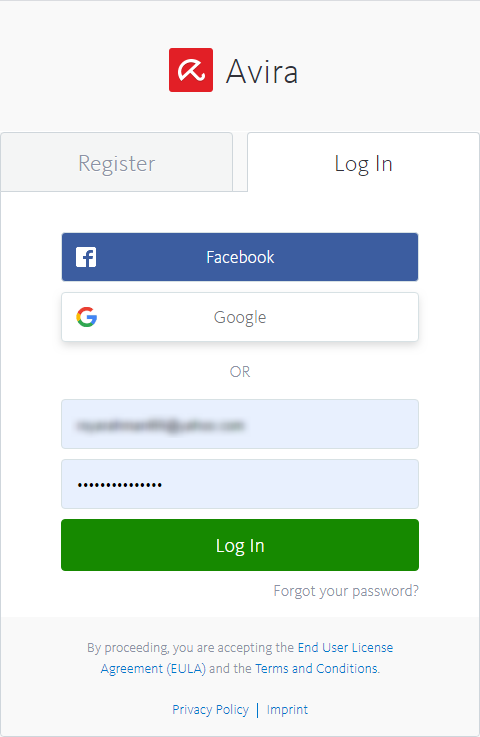 Login to your Avira account with your email address and password that you used to register. (if you do not have an account, you would need to register first). You can log in/register here: my.avira.com
2. Click on Subscriptions from the side menu. 
3. Then click on the Activate New License tab from the top.
4. Enter an activation code that you purchased in the corresponding field and click on Activate License.
For installing on different devices or in case of occurring any license problems you need your activation code for...