Malwarebytes for Windows v4
Malwarebytes is one of the most popular security software to defend your PC against malware, spyware, adware, phishing, ransomware, viruses, and unwanted programs. Here's how to download Malwarebytes v4 offline installer.
Malwarebytes does not have a free plan. However, this application is free to download and use for 14 days. During the free trial period, you can use Malwarebytes to scan your computers for potential threats and protect your PC against malware in real-time.
Malwarebytes for Windows version 4 offline installer
You can use Malwarebytes offline installer to install the software on your PC with or without internet connectivity. It is also useful when you want to install it on many computers without having to repeat the downloads so you will save your internet traffic.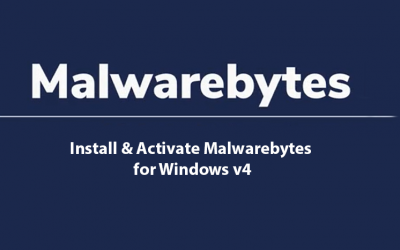 This article guides you to install and activate Malwarebytes for Windows. If you have purchased a license key or just...