The activation code consists of two sets of characters and numbers separated by a hyphen. This code is essential in order to activate your product.
you can benefit from advantages such as daily automatic updates for the duration of your product license, Technical Support, SOS Virus, etc by activating your Panda Dome products.
Where can you find your Panda Dome activation code?
You can retrieve the Activation Code easily Whether you bought your product online or in the CD-ROM version
Online Purchase:
If you bought the product from the Online Store, you will find the Activation Code in the purchased emails forwarded by that Security.
Should you not find it, please go to your Panda Account. To do so, follow the instructions below:
Access your Panda Account by clicking the link below:https://myaccount.pandasecurity.com/

Enter your email address and password and click

 

Login.
Once in your Panda Account, from

 

My Products, you will see the Activation Code of your product.
CD-ROM:
If you purchased your product in CD-ROM format, you will find the Activation Code printed on the CD envelope.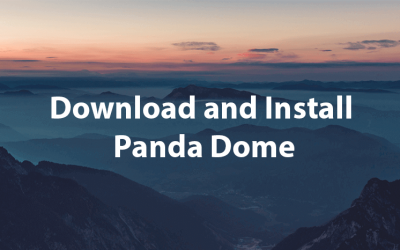 ProductsPanda Dome Essential (formerly Panda Antivirus Pro) Panda Dome Advanced (formerly Panda Internet Security)...