Bitdefender 2020 Offline Installer
 This article will be shown you how to download and install Bitdefender 2020 full version offline installer without the internet.
It is good to have the Bitdefender 2020 Offline Installer because if you need for re-installation, you will save a good amount of Internet traffic. On the other side, if the internet connection is either too slow or when the PC doesn't have Internet access. You can download the offline installer manually to a computer with Internet access and then transfer them to your offline computer using a removable USB device, such as a flash drive, hard disk or burn it to a CD.
Download Bitdefender 2020 offline
Direct download link for Bitdefender Total Security 2020, Bitdefender Internet Security 2020 and Bitdefender Antivirus Plus 2020:
Bitdefender French / Spanish/ Multilingual Installer
Stop searching for French, Spanish, Dutch, etc version of Bitdefender offline installer. Because the offline installer files provided above offer more than one language option. You can choose the preferred language during installation. There are 21 language options in the BitDefender offline installation file provided.
How to install Bitdefender 2020 Offline Installer
1. Download the appropriate Bitdefender 2020 Offline Installer file from the links given.  
2. Uninstall any other antivirus program that exists on your PC. In case of running any previous Bitdefender version, you can use  Bitdefender Removal Tool. Windows Defender of Windows 10, automatically will be disabled once it detects another similar security program.
3. Disconnect the internet, before running the Bitdefender 2020 Offline Installer.
4. After you disconnected the internet, run the Bitdefender installer and start installation.
5. Important, Once the installation is done re-connect the Internet before Login to Central Account appears.
After installation successfully, just let the application update and you should have a complete installation of Bitdefender 2020.
Note: If you already have a subscription to one of the Bitdefender 2020 packages, the application will change to that specific package after you log in with your account.
6. If you receive the following error, follow these steps:
You must first install Bitdefender Agent to be able to install Bitdefender 2020!
Log into the 

Bitdefender Central Account

. 

After a successful login, navigate My Devices. On this tab, click on the Install Bitdefender. Download the web setup, 10.9 MB.
 Run setup that you have downloaded, after a while, you will see the web download starts. Cancel the download.
Resume from step 3 and perform step 4 from the installation instructions above. Your installation should now be successful.
Before you are able to use the program, r

ight-click on System tray Bitdefender icon and select "Update Now."
Are the links to the Bitdefender 2020 Offline Installer Official?
Yes! The links available now are from ​Bitdefender's official server. Hence they are safe to download and install. For security, always check the Bitdefender offline download links whether they are having Bitdefender URL.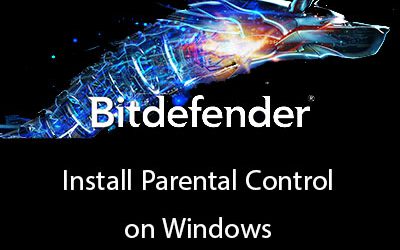 Before installing Parental Control on Windows you need to add a child profile in Bitdefender Parental Control. For...
read more