This article guides you to install Bitefender product on Windows PC. If you have purchased a license key or just want to use the trial version, no difference.
2. Go to My Devices, then click + Install Bitdefender products on your devices.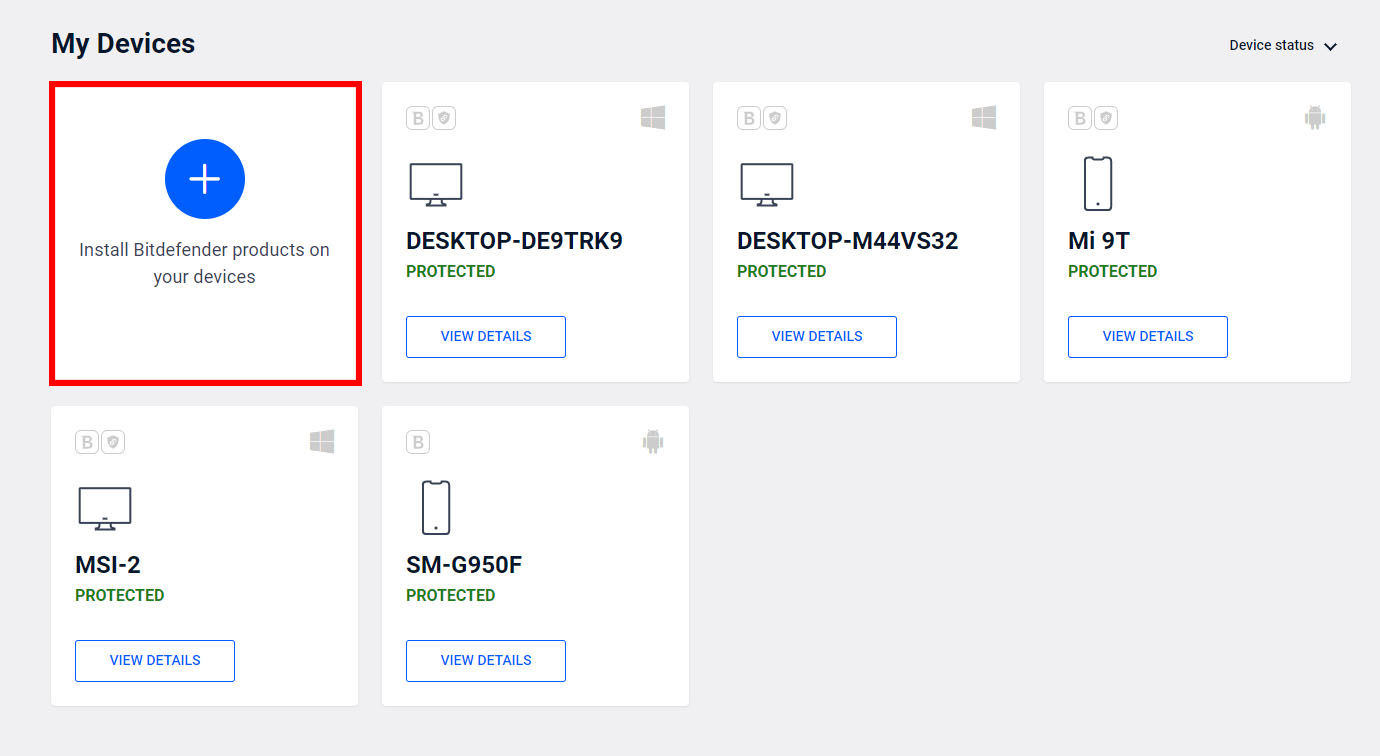 3. A new window will pop-up. Choose Security, then click This device to install Bitdefender on your current PC.
●  To install Bitdefender on other devices, select this option. Then select the owner of the device. 
• To install Bitdefender on another device click Other devices. Then select either 'Email link' to send a download link via email or 'Copy link' to share the link in a direct message.
Note: the generated download link is valid for the next 24 hours only.
4. Wait for the download to complete, and then run the installer. This button will help you locate it in the browser.   

5.  Bitdefender first checks your system to validate the installation.
Downloading the installation files can take a long time, especially over slower internet connections.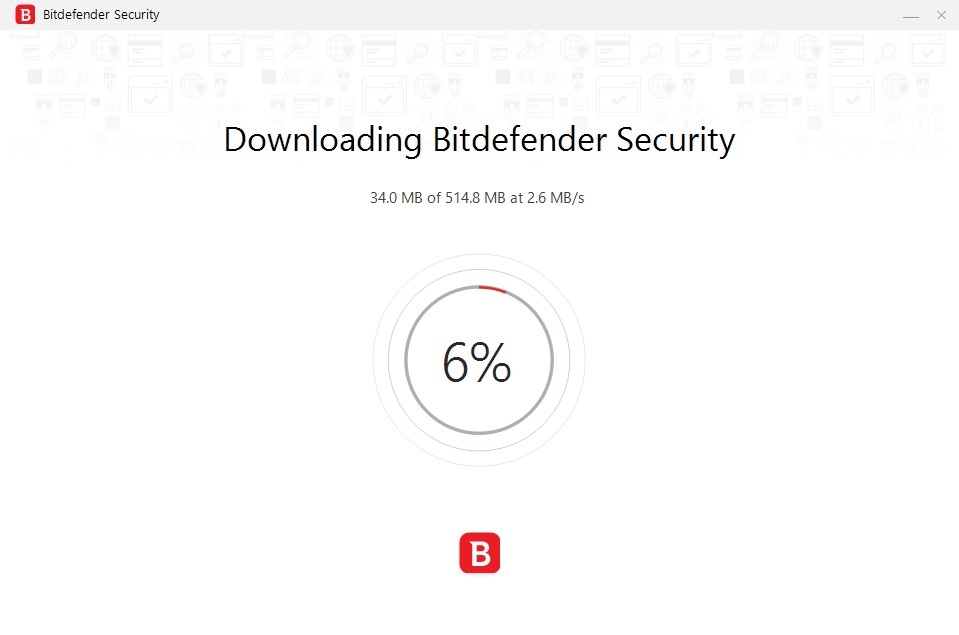 6. You have to agree with the Subscription Agreement. Also, Select the Language.
 7. Click INSTALL to launch the installation process of your Bitdefender product. Wait till the installation will be complete.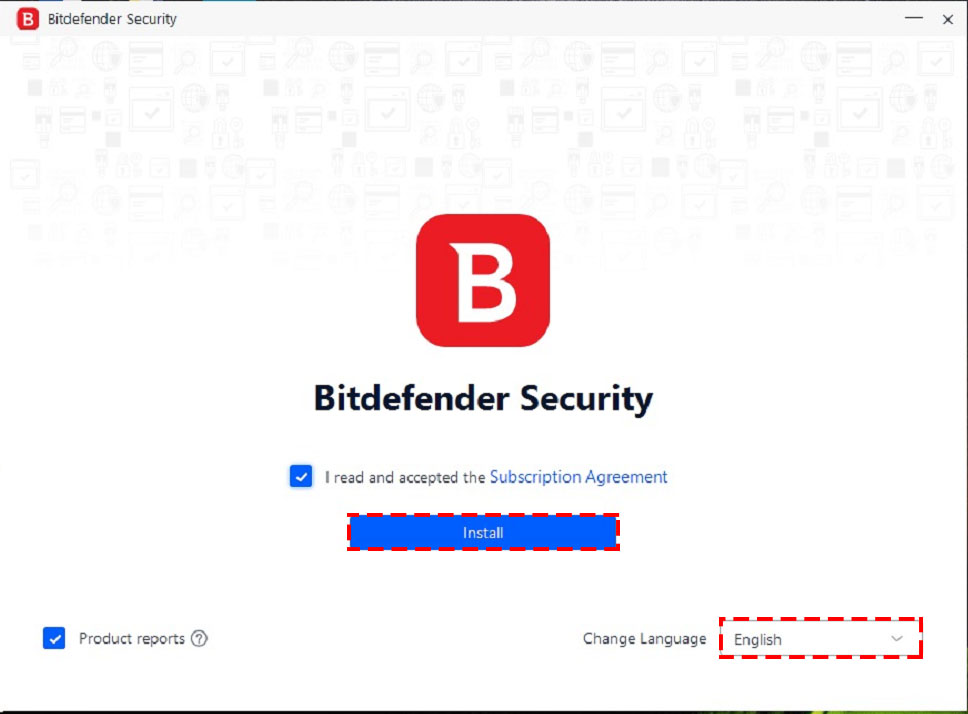 8.Click Start Device Assessment to initiate a scan of critical system areas. When the scan is completed, click Open Bitdefender Interface. 
• If you do not wish to perform the scan, simply click Skip.
9. In the Getting started window you can see details about your active subscription. Click Finish to access the Bitdefender interface.
Your Bitdefender product is now installed and activated!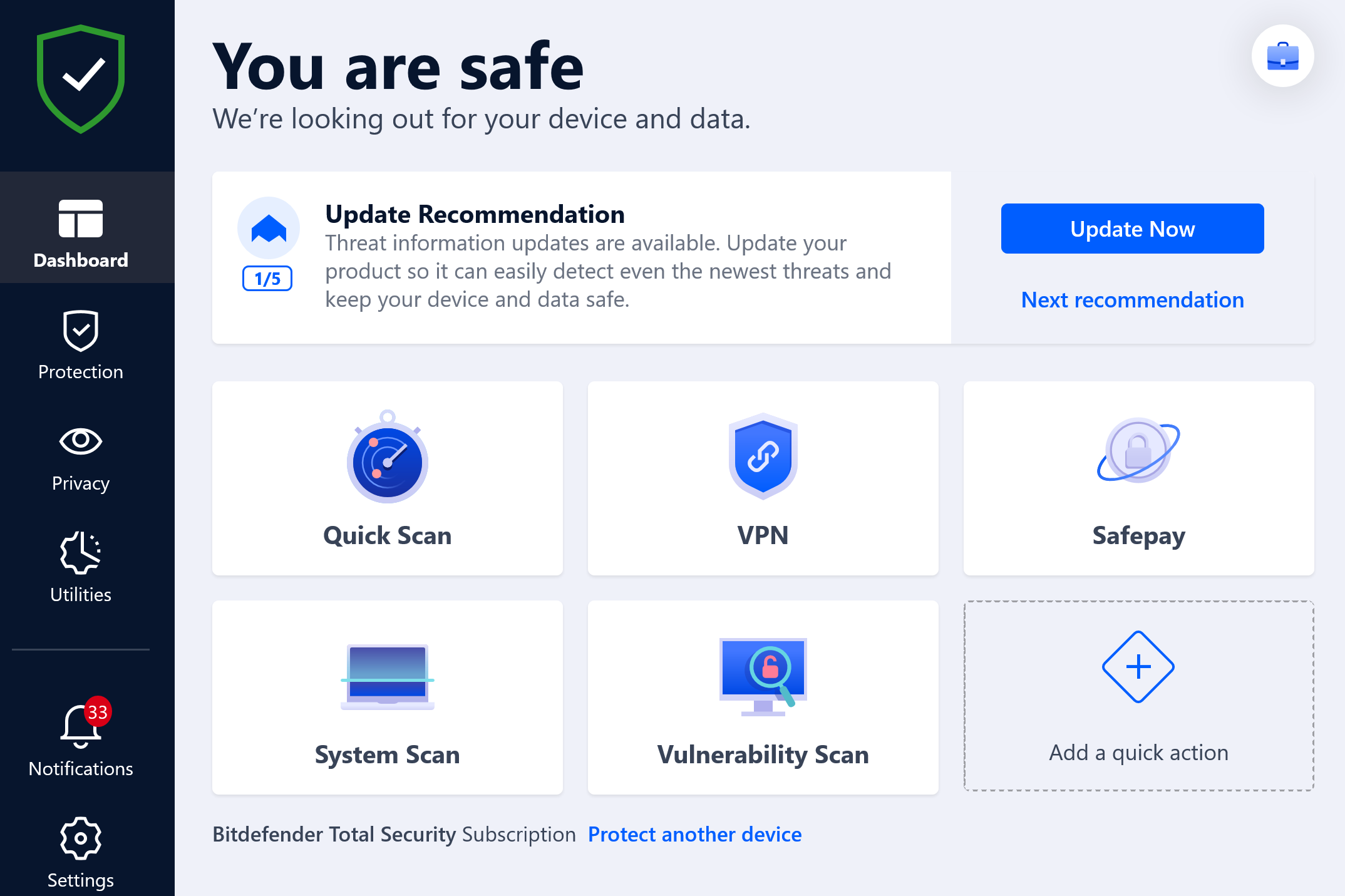 Note
Bitdefender Total Security, Internet Security, and Antivirus Plus are integrated into one package.  After you add the subscription to the Central account, Bitdefender automatically changes the desktop application to match the subscribed product in your account.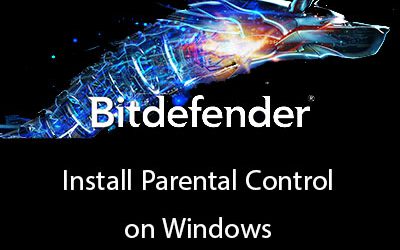 Before installing Parental Control on Windows you need to add a child profile in Bitdefender Parental Control. For...