Install AVG Internet Security
1.  Download the AVG Internet Security setup file.
2. Double click on avg_internet_security_setup.exe or right-click on avg_internet_security_setup.exe and choose Run as administrator from the context menu.

3. Click Yes when the User Account Control dialog prompted.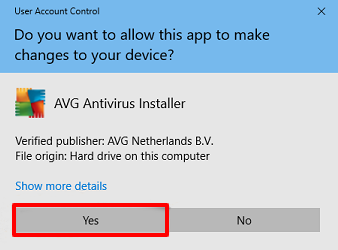 4. You can change the default language by clicking the current language in the top-right corner of the screen. If you want to change the default setup then click on Customize. Or click Install to continue by the default installation.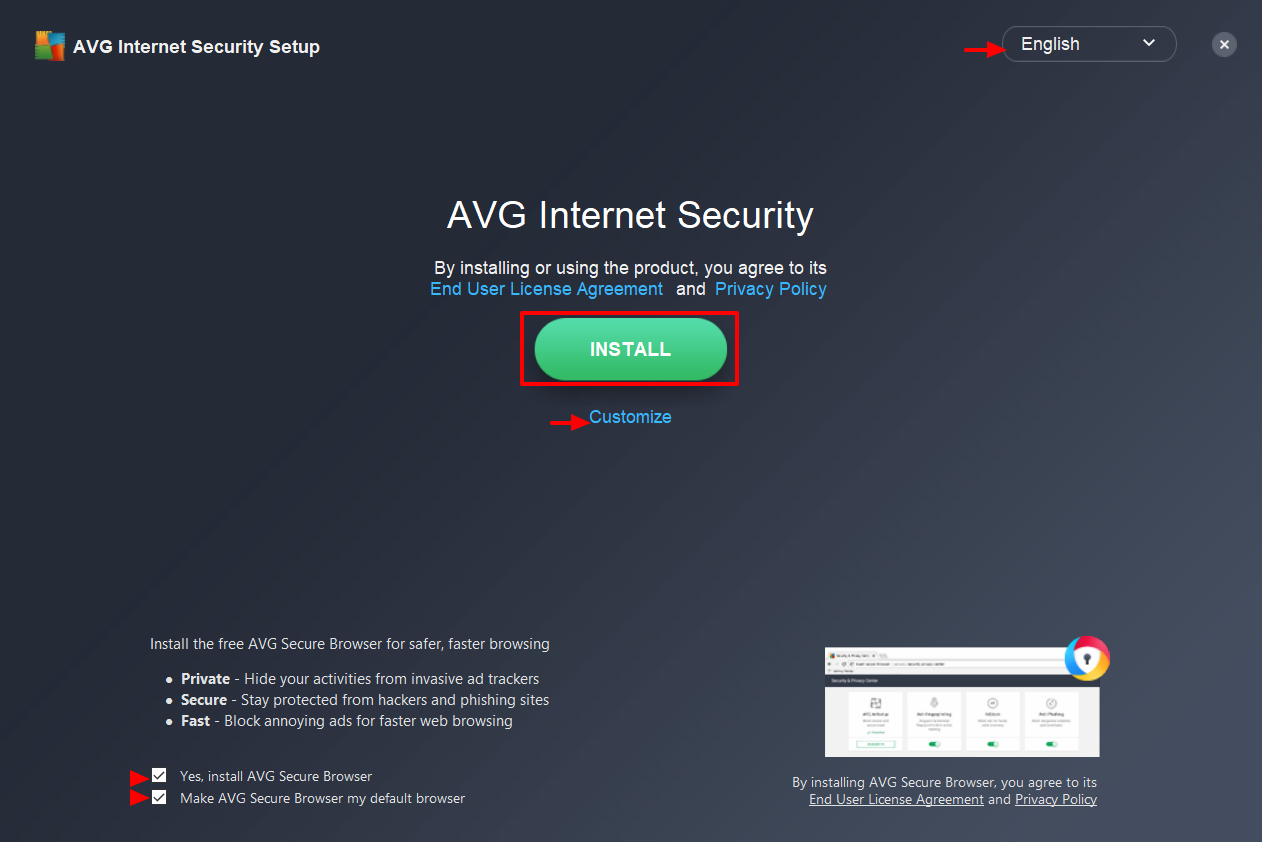 5. Now the software installation has been started and will be completed in a few minutes. Wait for it.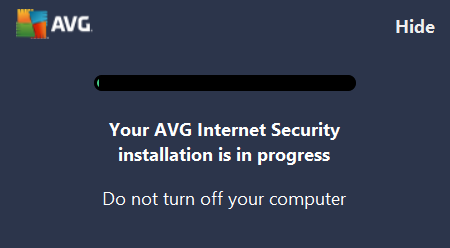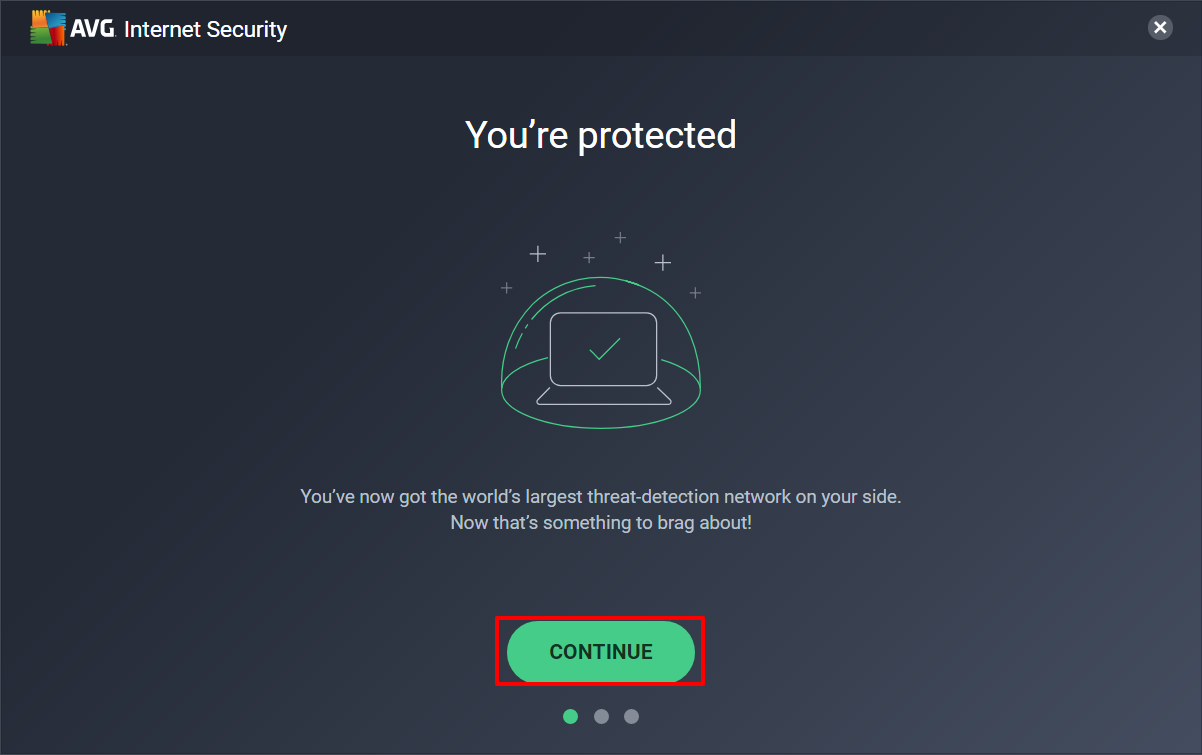 7. Select one of the following options:

Activate

: If you purchased AVG Internet Security before installation, activate your paid subscription.

Start Free Trial: If you do not yet have a paid AVG Internet Security subscription.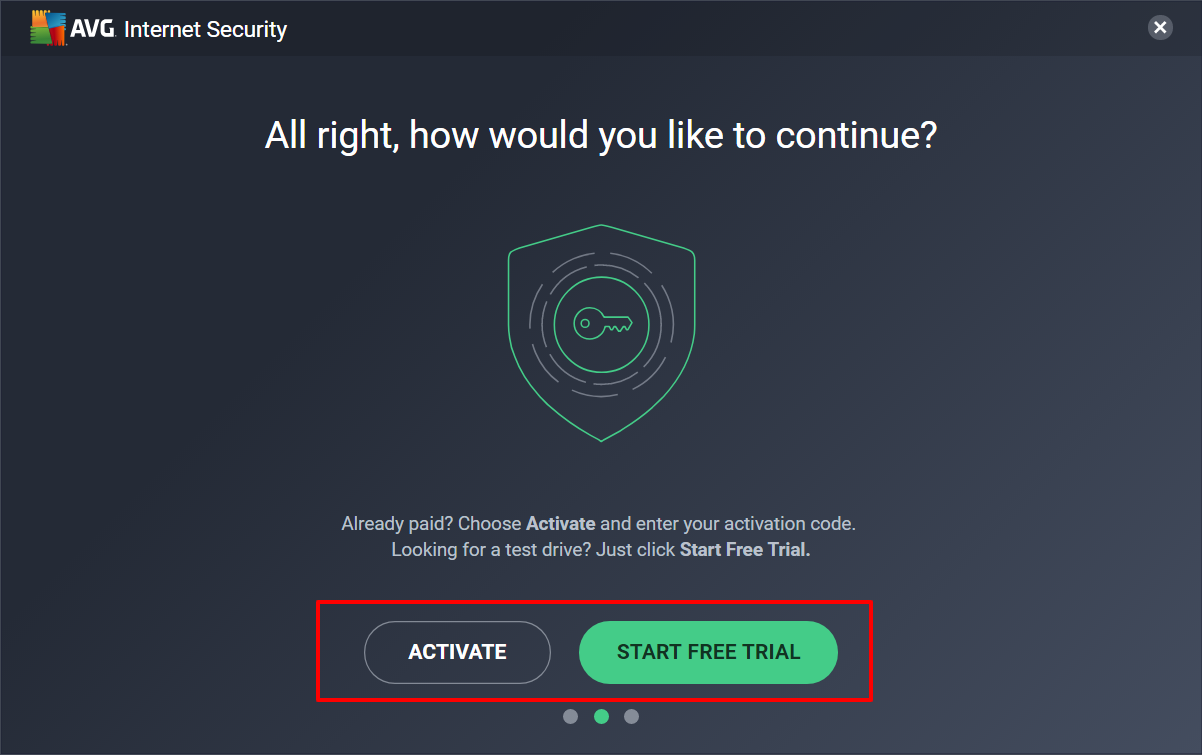 8. Click on the RUN FIRST SCAN button.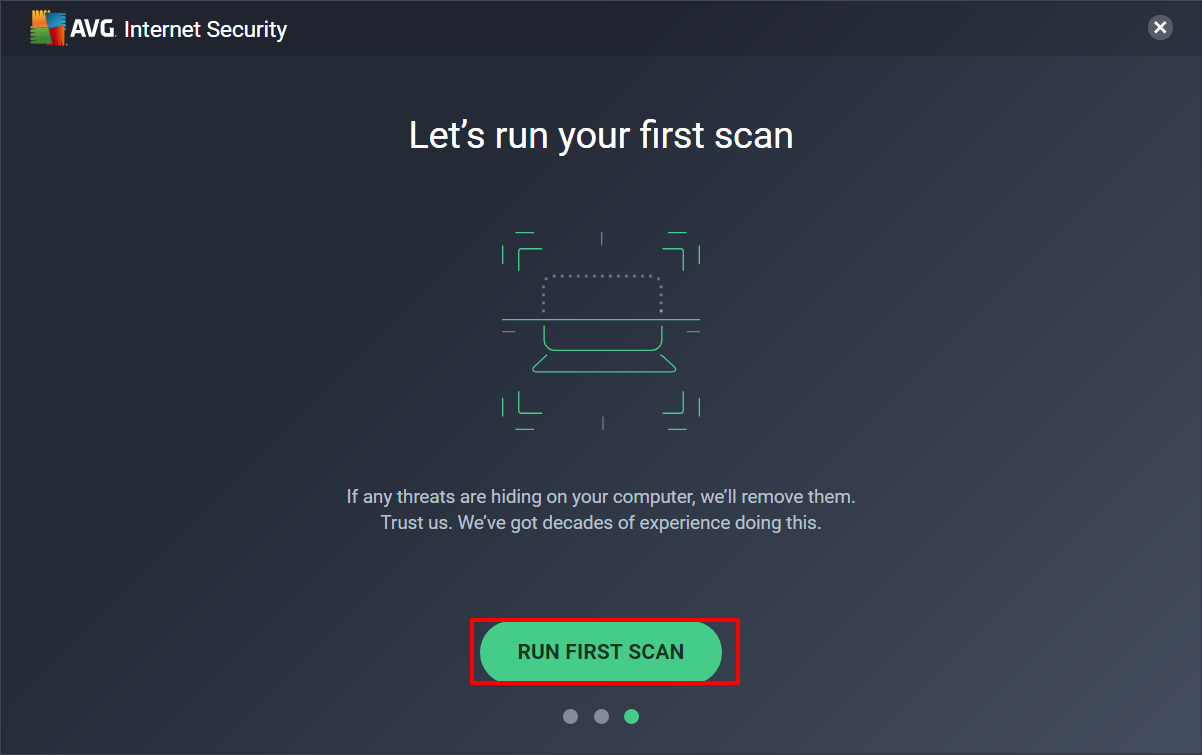 AVG Internet Security is now installed, but some components may not fully function until you restart your PC.
Offline Installer of AVG Internet Security 
It is good to have an offline installer because if you need for reinstallation, you will save a good amount of Internet data. On the other side, if the internet connection is either too slow or when the PC doesn't have Internet access. You can download the offline installer manually to a computer with Internet access and then transfer them to your offline computer using a removable device, such as a flash drive.